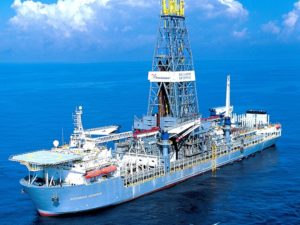 Health and Safety Policy
Buxo Trinidad and Tobago Limited (BTTL) is committed to maintaining a safe and healthy workplace for all employees and all interested parties. We shall involve all employees in the development and maintenance of an effective health and safety management program as a means of attaining company health and safety goals. Resources in line with the importance attached to health and safety will be made available to comply with all relevant Acts, Standards and Regulations and to ensure that the workplace is safe and without risk to health.
Employees are responsible for their duty of care in the protection of their own and other person's health and safety, by following acknowledged company health and safety policies and procedures. Using the principles of risk management, employees shall stop work where they reasonably consider the hazard or risk to be too great to themselves or others. We believe that no job is so important, no task so urgent, that we cannot take time to perform our work safely.
Policy Objectives
Maintain a health and safety Management System in conformance with STOW-TT Minimum HSE requirements.
Commit to eliminate preventable work related injuries and illness through the control of foreseeable hazards.
Comply with or exceed all relevant legislation, applicable standards and guidelines, and all relevant policies and procedures.
Regularly set, monitor and review our health and safety goals and objectives.
Consult and communicate with and be responsive to clients and employees on our occupational health and safety performance.
Ensure that all essential personnel have undertaken appropriate training and are aware of their responsibilities.
Promote and encourage health and safety awareness with our clients and among all employees and where appropriate consult with them.
To continually improve upon our Health and Safety management system.
Environmental Policy
Buxo Trinidad and Tobago Limited (BTTL) is committed to protecting the environment and natural resources, promoting environmental stewardship, and implementing environmental practices. Through management leadership, employee participation, and professional environmental support, BTTL is committed to:
Continually improving BTTL's environmental performance through procedures established in the BTTL's Environmental Management System (EMS);
Developing environmental management plans with objectives and targets to minimize adverse environmental impacts and measure our progress toward these goals;

– Complying with all applicable laws, regulations, and other requirements;
– Providing all BTTL staff with the knowledge and tools needed to prevent negative environmental impacts;
– Implementing effective pollution prevention and waste minimization programs to reduce, reuse, and recycle materials;
– Responding to all incidents immediately to ensure minimal environmental impact.
| | |
| --- | --- |
| | In order to consistently meet the commitments stated in this Policy, Buxo Trinidad & Tobago Limited has established a series of performance standards and a framework of documented processes relating to the management of occupational health, safety and environmental protection. A defined organisational structure and the provision of adequate resources with clear responsibilities and accountabilities, shall allow for the effective implementation of this Policy throughout the organisation. The HSE and Environmental Policy Statement shall be reviewed on an annual basis. |