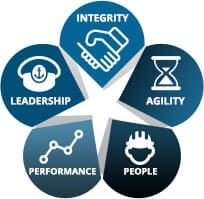 Values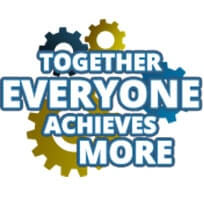 TeamWork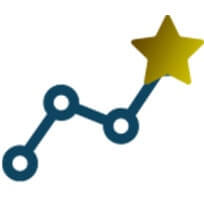 Current Performance
=
Future Business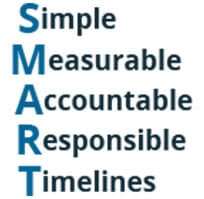 SMART
Safety
Safety is our number one priority. Health, safety, and environmental matters are core to our company values resulting in an "Accident Free" operational record and Zero non-productive hours ("down time") since commencement of operations.

We possess the local knowledge along with the technical and commercial capabilities leveraging world class project experiences. As always we are committed to project delivery, quality, and excellence whilst promoting a healthy and safe workplace for all employees via continued safety awareness and training. Core to this, is the implementation of an effective Health, Safety and Environmental Management System (HSEMS) and the adoption of business practices in compliance with applicable legislation as well as corporate and industry "best in class" standards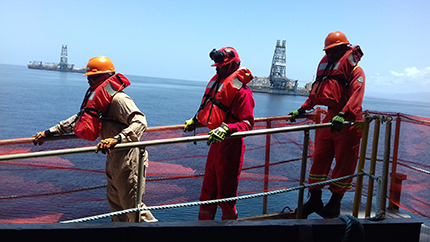 People - CSR
We at BTTL believe in giving back to the community and promoting small local businesses, as such we implement a strong Corporate Social Responsibility program.

Recognizing the role and importance of all key participants is necessary to provide service delivery excellence for current and long term projects, therefore BTTL establishes close and harmonious working relationships in the communities in which we operate.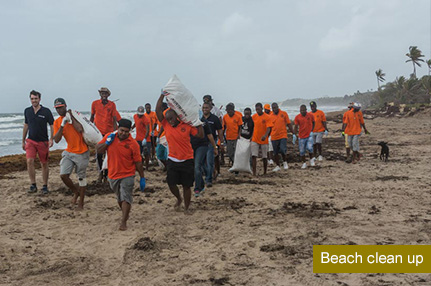 Peterson
As the industry shifts and changes in response to the market we continue to anticipate and modify value added services to ensure we provide excellent project delivery in all areas to our clients. In the last 5 years we have, through strategic partnerships, enhanced our technical services, specifically in the areas of Shore base Logistics and Supply Chain optimization.

Peterson is a successful and established company in the North Sea and in the United Kingdom. Shortly after an exploratory trip to the North sea industry leaders, it was evident that Peterson and BTTL were compatible and the synergies would be beneficial to both entities. With a shared vision and operating goals, Peterson and BTTL are currently operating and developing opportunities in the Americas as JV partners and owners.
Peterson offers safe, reliable, and value added risk management and logistics solutions to the energy, shipping, and agricultural industry globally from strategic locations. Additionally, we offer specialist activities including inspection and certification of a broad range of products. Founded in 1920, Peterson is non-stock listed and family-owned. Together with sister company Control Union we operate in over 70 countries worldwide.