A trusted suite of services that delivers global class projects to the local oil and gas sector.
Our team consists of a group of professionals with in-depth management and technical skills, as well as experience that's been acquired year after year, job after job.
Our business model recognizes the role and importance of all key participants in providing service delivery, excellence with agility, and by innovative solutions for the short and long term project.
Our portfolio includes successfully completed projects in the energy and power generating industry.
Transocean Offshore International: preservation of nine ultra-deep drill ships
Global Industries Offshore L.L.C. : BPTT Cannon Ball Project
Superior Offshore: BPTT Mango, Cashima, Amherstia, Cannonball and Noel - NGC BUD Project
Boskalis Westminster: NGC Beachfield Upstream Development (BUD) Pipeline Project Provision of Landfall Installation of a 36" Gas Pipeline System
Harbert Int'l S.A.: BHP Onshore 18" & 30" Angostura Pipeline Project, BHP Shore Approaches 18" & 30" Angostura Pipeline Project BPTT - Carillion 48" Cannonball Onshore Pipeline Project
As the industry shifts and changes in response to the market we continue to anticipate and modify value added services to ensure we provide excellent project delivery in all areas to our clients. In the last 5 years we have, through strategic partnerships, enhanced our technical services, specifically in the areas of Shore base Logistics and Supply Chain optimization. Peterson is a successful and established company in the North Sea and in the United Kingdom.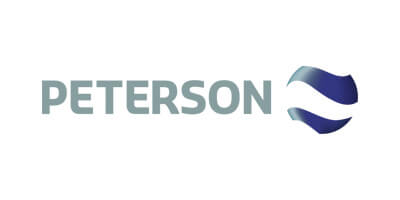 1996
Snubbing Services Limited Founded
1996
Acquisition of Land of the Snubbing Industrial Estate
2004
Angostura Pipeline Project, Onshore
Pipeline Project - Beach Field
2006
Snubbing Industrial Estate Transferred
2007
Rebranding of Snubbing Services Limited to BUXO Trinidad and Tobago Limited
2009
Subsea offshore installation work for NGC
2014
Strategic Partnership with OnePeterson
2016
Buxo Trinidad and Tobago Limited Always Moving Forward